Let me admit a certain amount of bias upfront: I spent a decade writing guidebooks for Frommer's Travel Guides, so I'm predisposed to believe guidebooks are useful. But in recent years, that belief has taken a beating. Even before the pandemic, guidebooks were an endangered species, since a growing cohort of travelers think they can get everything they need from the Internet. That led to guidebooks being updated less frequently, which undermined their utility. More recently, guidebooks have been getting a bad reputation thanks to what the New York Times calls "a new form of travel scam: shoddy guidebooks that appear to be compiled with the help of generative artificial intelligence, self-published and bolstered by sham reviews, that have proliferated in recent months on Amazon." (If you want to read this scathing, thoroughly researched article by Seth Kugel and Stephen Hiltner but don't have a NYT subscription, here's a gift link to it.)
When I was planning my trip to Barcelona this spring, I'd pretty much sworn off guidebooks. This would be my fifth trip to the Catalonian capital, and I felt like I knew my way around the city reasonably well. But when I glanced at the latest guidebook options, I noticed that Rick Steves had a recently updated guide to the city. On impulse, I decided to buy it.
Friends, I'm so glad I did.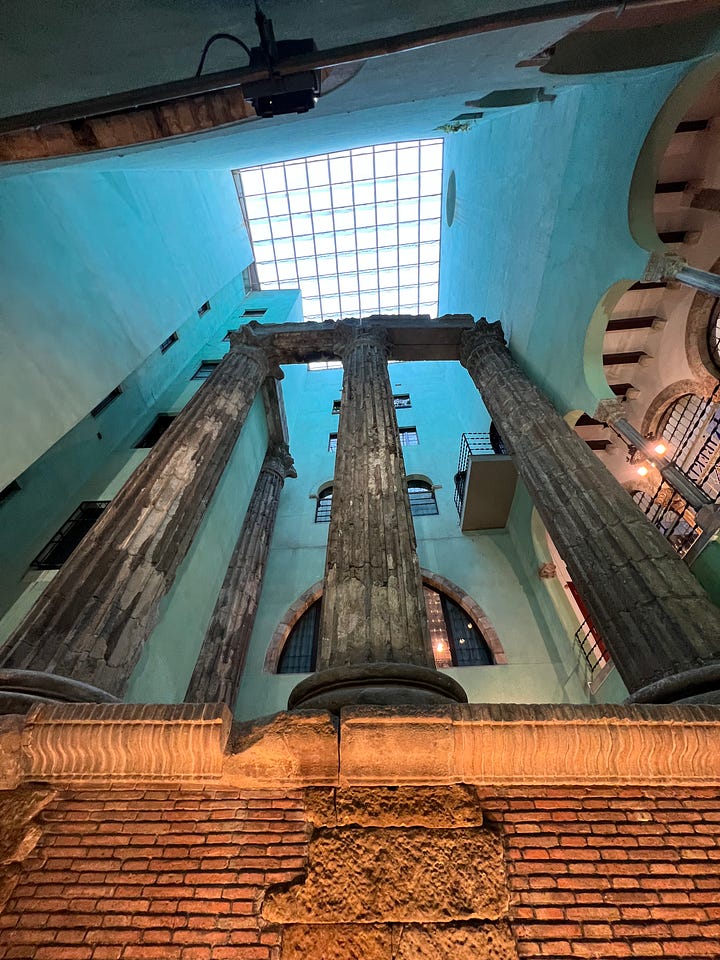 What I'd forgotten about finding a good guidebook is that it's like having a friend on the road who can point out wonderful things you might otherwise miss. I didn't need a book to orient me around the city or point out major attractions, but I absolutely needed one to point me toward hidden gems. That's what Rick Steves Barcelona did with its walking tours. In my four previous trips to Barcelona, I'd never seen the remains of the Temple of Augustus. To be fair, they are hidden inside another building on tiny Carrer del Paradis, so you're not going to casually wander past them no matter how many times you stroll through the Gothic Quarter. Thanks to the guidebook, I also discovered the beautiful 12th-century Church of Santa Anna. And while I'd visited the Cathedral several times, I'd never viewed it from the roof of the free-to-enter Casa de l'Ardiaca before. I love gargoyles, so it was wonderful to see some of them up close.
Keep reading with a 7-day free trial
Subscribe to Gluten-Free Guidebook to keep reading this post and get 7 days of free access to the full post archives.